1005 Mackenzie Boulevard, Mackenzie, BC
Description

1005 Mackenzie Blvd is set to begin construction in the spring of 2021. The site is in the town of Mackenzie's which is located 150km North of Prince George. The population was 3,700 in 2016 and the main industry is logging. Our site is located on the corner of Mackenzie Blvd and Stuart Dr.

For leasing information Contact:

John MacDonald
John@triumphproperties.ca
604-787-0043  

 

Features

Status – Government Approvals
Gross Leasable Area – 6,250 sqft
Available CRU – 2,150 sqft
Site Size – 1.5 Acres
Zoning – Highway Commercial 
Year Built – 2021 est.
---
Tenants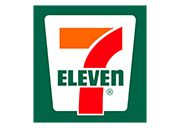 ---